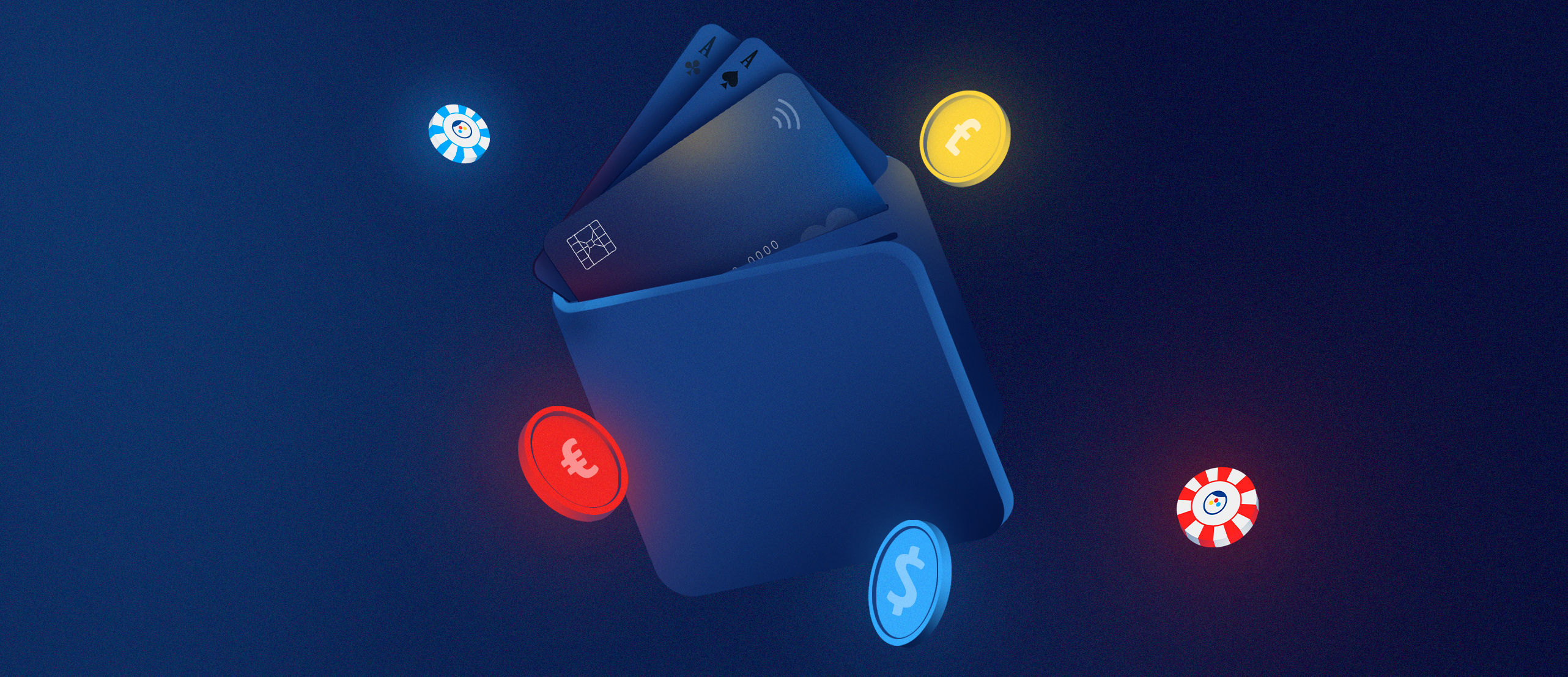 Guide to Online Casino Payment Methods Worldwide
Online casinos cater to players from all over the world, and to meet their payment needs, they must offer a diverse range of payment methods. These include credit cards, e-wallets, bank transfers, and various alternative payment methods (APMs). In this guide, we will provide a brief overview of each option and highlight their distinctive features to help you make an informed decision while choosing payment methods for your online casino.
Credit, Debit, and Prepaid cards
Many online casinos accept Mastercard, Visa, and JCB cards for easy and quick payment processing. Once approved, card payments provide fast deposit capabilities, giving players almost immediate access to their funds. Local acquiring banks, global coverage, speed, user-friendliness, and security-embedded measures benefit both players and operators alike. Prepaid cards work just like debit cards, but with the added bonus of complete anonymity since they are not tied to a specific person and do not display the user's name.
While credit card payments are highly accessible for online casinos, it's important to note that there is a growing concern where an increasing number of banks are no longer accepting payments related to online gambling. This can pose a significant issue for players trying to access gambling sites in regions where gambling is prohibited as credit card providers may recognise the MCC code 7995 and block the transaction. It's crucial for players to check with their banks regarding their policies on online gambling payments to avoid any potential issues.
In addition to areas where gambling is prohibited, some players may also encounter obstacles when attempting to make card deposits due to strict regulations or not having a formal bank account. For example, MasterCard's 2020 report revealed that only 55% of Latin American adults have a bank account, and a mere 19% own a credit card. Consequently, many internet users in the region prefer to make online payments through bank transfers.
E-Wallets
E-wallets are a popular payment method in Southeast Asia due to their user-friendly interfaces that simplify both deposit and withdrawal processes. One of their biggest advantages is the added layer of security they provide, as players can make transactions without sharing their bank or credit card details directly with the casino, thus reducing the risk of data breaches and fraud. Additionally, these transactions are often processed faster than other payment methods, making e-wallets an optimal choice for players looking for a swift and secure gaming experience.
One of the biggest advantages of using e-wallets as a payment method in online casinos is the faster withdrawal processing time, typically within 24 hours. In contrast, withdrawing to a debit card or bank account may take an average of five days. Additionally, e-wallets offer the convenience of using multiple funding sources for gambling transactions, providing great versatility and flexibility to players. This is particularly beneficial in countries with limited payment options for gambling transactions, such as Poland, where foreign casino deposits using a payment card from a Polish bank often face rejection. By using e-wallets, players can avoid these obstacles and enjoy a seamless online gaming experience.
Bank transfers
Bank transfers are a popular payment method as they are widely accepted. They are especially appealing to high-rollers due to their high transaction limits. Additionally, bank transfers offer the convenience of allowing users to initiate transfers directly from their existing bank accounts, without the need to create additional accounts or sign up for new services. However, it's important to note that withdrawals through this payment method may take longer than other methods.
P2P
P2P payment services are a type of electronic funds transfer (EFT) that lets users link their bank account, debit card, or credit card to a platform or app. Once linked, users can send or request money from other users with nothing more than the recipient's email address or phone number. The best part? These transactions often happen in real-time or with minimal delays, which means players can deposit and play faster than ever before.
Open banking
Open Banking is a financial technology that lets third-party providers securely access your financial data and make payments on your behalf through APIs. It's been a game-changer for iGaming payments, making them faster, more user-friendly, and more secure. With Open Banking, you can make deposits without giving sensitive information to operators. This payment method instantly verifies your identity and financial data, so you can enjoy faster transaction approvals and avoid delays or declines.
QR payments
QR code payment is a secure and convenient way to make contactless payments. To use this method, players simply scan the QR code provided and follow the prompts to complete the transaction. This payment method is particularly well-suited for smaller deposits and micro-transactions, making it a popular choice among a diverse range of players.
Mobile Payments
Many casino players find it convenient to use mobile payments like PhonePe and Kakaobank. These methods allow players to deposit funds using their mobile phone number and the cost is simply added to their monthly phone bill. This innovative approach eliminates the need for players to provide their bank card details and has gained significant popularity in India.
Conclusion
When it comes to online casinos, payment methods can vary greatly depending on the country you're in. In non-English speaking markets, players tend to prefer payment systems that are specific to their language. However, regardless of the market, reliability and security are crucial when it comes to online payments. This is where Casino Payment Service Providers (PSPs) come in – they are key players in ensuring smooth transactions in the iGaming industry.
GumBallPay is a global payment provider specialising in the online gambling industry, catering to the specific demands of different regions. For markets in the CIS region, Japan, and LATAM, GumBallPay offers top-of-the-line Peer-To-Peer (P2P) solutions that address the unique needs of these regions. Meanwhile, in Singapore, Malaysia, Thailand, Vietnam, India, and South Korea, GumBallPay facilitates transactions through local payment methods, primarily via secure bank transfers.
GumBallPay has the remarkable advantage of allowing players to transact in their preferred currency, eliminating the need for currency conversions. This greatly enhances user convenience and streamlines cross-border gambling, creating a seamless and hassle-free experience for players. GumBallPay is dedicated to delivering secure, innovative, and stable payment solutions, ensuring that players worldwide can enjoy their gaming experience without payment-related complexities.